Overview
Gurugram - The Millennial City is set to witness the biggest property sale of all times featuring 7+ new launches, 50+ across Category Projects and 10,000+ customer footfall. With participation from leading real estate players like M3M & Smartworld, this one-of-a-kind festival will offer assured gift on every booking such as - Luxury Cars, International trips, Gold, lifestyle goods etc.
It's not just a festival, it's an opportunity to build valuable associations and make lucrative investments along with celebration. Witness artists performing LIVE, have fun playing games, and indulge in world class cuisine.
An opportunity you can't miss!
Banking Partner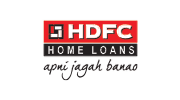 STRATEGIC PARTNER
About M3M India
India's No.2 Real Estate Developer with a reputation for identifying emerging real estate markets. The Group is known for speed, class, and innovation and has successfully delivered a slew of iconic projects, designed and developed by world-class partners.